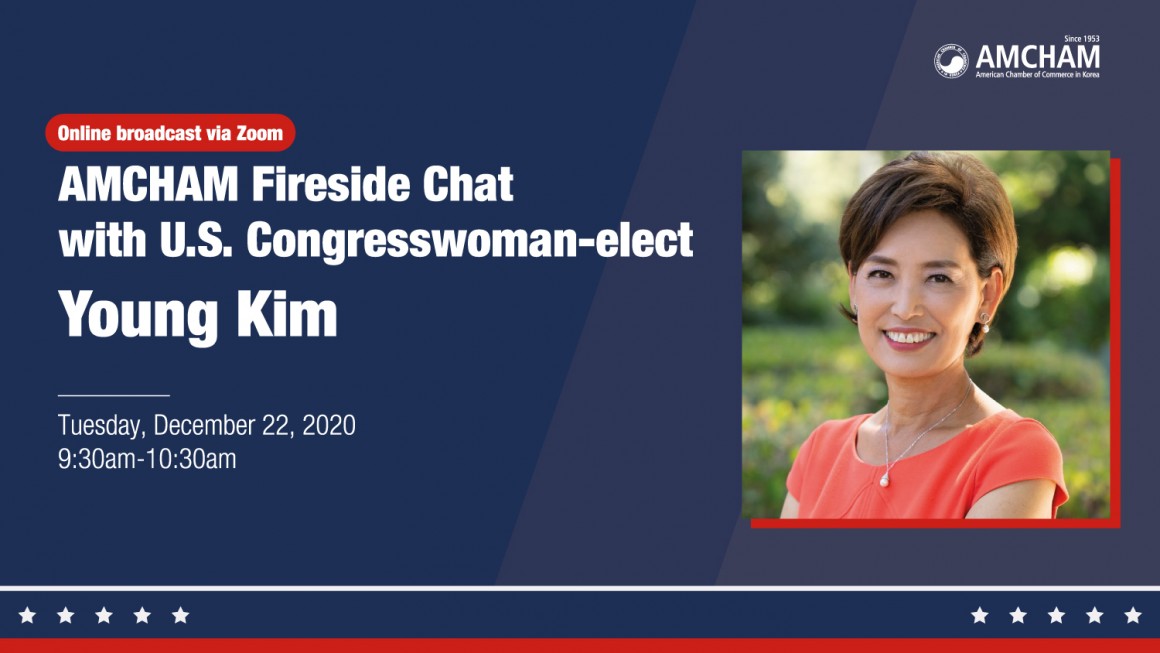 December 22, 2020 - The American Chamber of Commerce in Korea (AMCHAM) hosted a virtual discussion with Congresswoman-elect Young Kim (R-CA). As one of the first Americans of Korean heritage elected to the U.S. Congress, Congresswoman-elect Kim shared her personal background and experience as well as thoughts on the meaning of the U.S.-Korea relationship.
The conversation also covered Congresswoman-elect Kim's agenda in Congress and how U.S. businesses in Korea can work with the 117th U.S. Congress to promote the bilateral relationship.
About the Speaker
Congresswoman-elect Young Kim
Young Kim was elected to the U.S. House of Representatives in November 2020 to represent California's 39th congressional district. Born in Incheon and raised in Seoul before emigrating to the U.S., she is the first Korean-American woman elected to Congress along with two other Korean-American women candidates also elected in 2020. As an immigrant, small-business owner, and mother, Congresswoman-elect Kim has spent her career fighting to give all Americans a chance to live their own dream. She previously served as an Assembly Member in the State of California Assembly and graduated from the University of Southern California with a bachelor of arts in business administration.
Miss a Webinar?