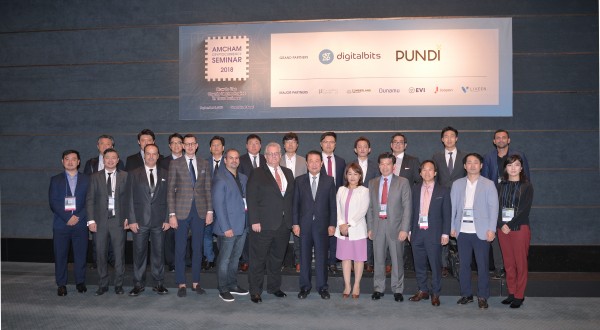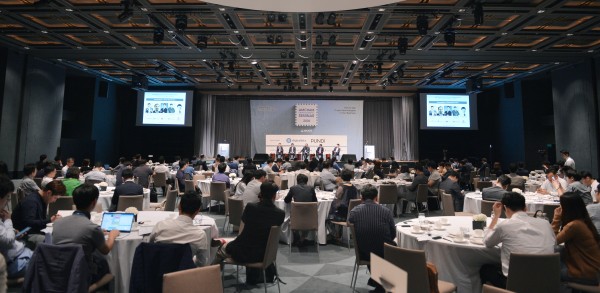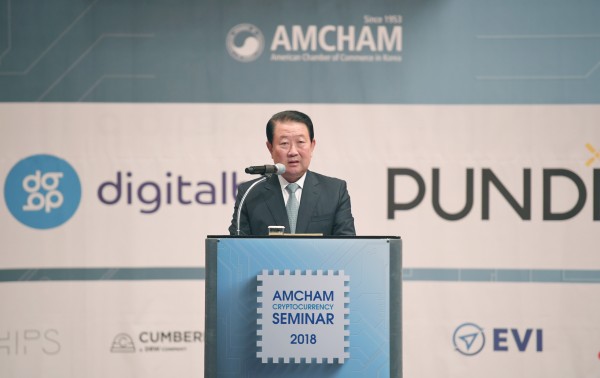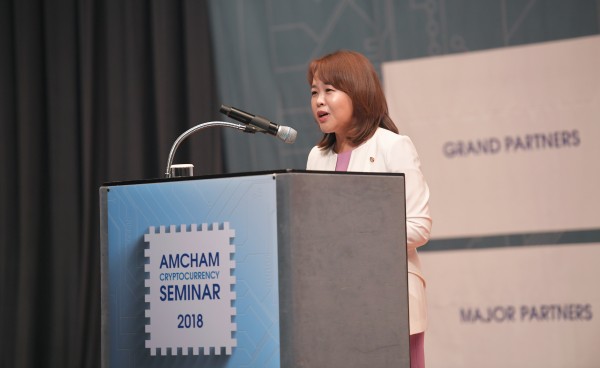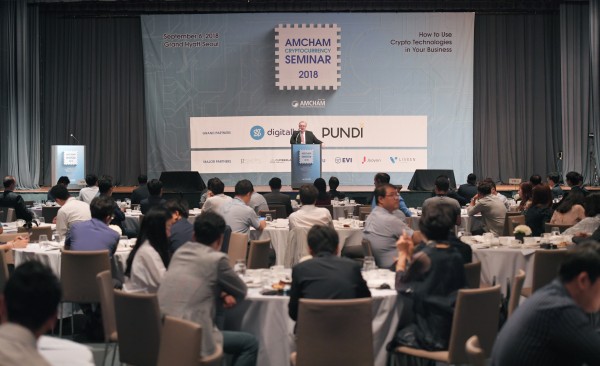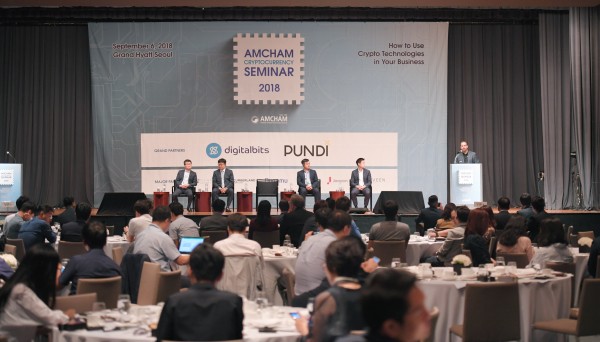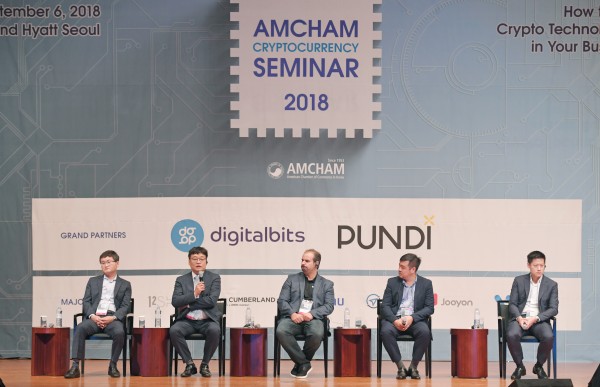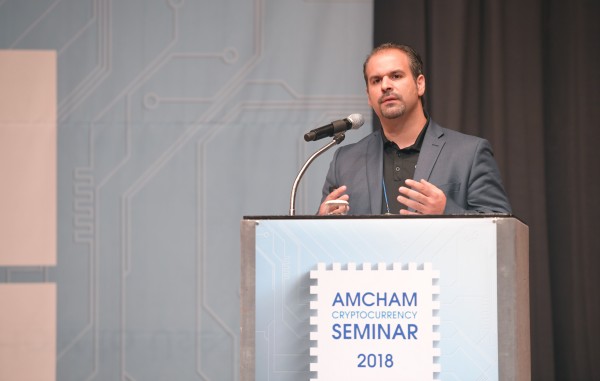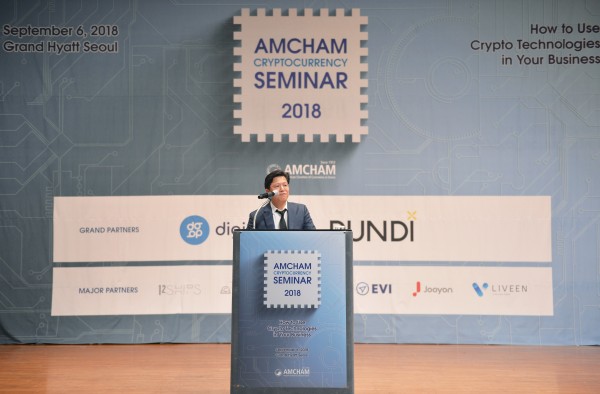 (한글은 아래 참조)
September 6, 2018 - ?Today, AMCHAM hosted the "AMCHAM Cryptocurrency Seminar 2018" at the Grand Hyatt Seoul. Industry leaders from DigitalBits, PundiX, 12SHIPS, Cumberland, Dunamu, EVI, Jooyon and Liveen attended the seminar to discuss under the theme of "How to Use Crypto Technologies in Your Business." 
?
###
AMCHAM Korea was founded in 1953, with a broad mandate to encourage the development of investment and trade between the Republic of Korea and the United States. AMCHAM is the largest foreign chamber in Korea with member companies with diverse interests and substantial participation in the Korean economy.
* Note: "AMCHAM" should be used instead of "AmCham" 
###
2018 년 9월 6일 ?? 주한미국상공회의소 (이하 '암참')은 오늘 그랜드 하얏트 서울 호텔에서 '2018 암참 암호화폐 세미나'를 개최했습니다.
이 날 세미나에는 박주선 의원, 송희경 의원, 원희룡 제주도지사가 축사를 전하고, 디지털비츠 (DigitalBits), 펀디엑스, 12SHIPS, 컴버랜드, 두나무, EVI, 주연테크, Liveen 등의 업계 지도자들이 모여 '암호화폐 기술의 비즈니스 도입방안'의 주제 하에 발표와 패널토론을 벌였습니다.

###?
주한미국상공회의소 (암참)
주한미국상공회의소(암참)는 1953년 한미 양국의 투자와 무역 증진을 목적으로 설립된 국내 최대 외국 경제단체로, 한국 경제 각계에서 활발하게 활동하고 있는 기업회원으로 구성되어 있다.