Google security director calls for 'harmony' in standards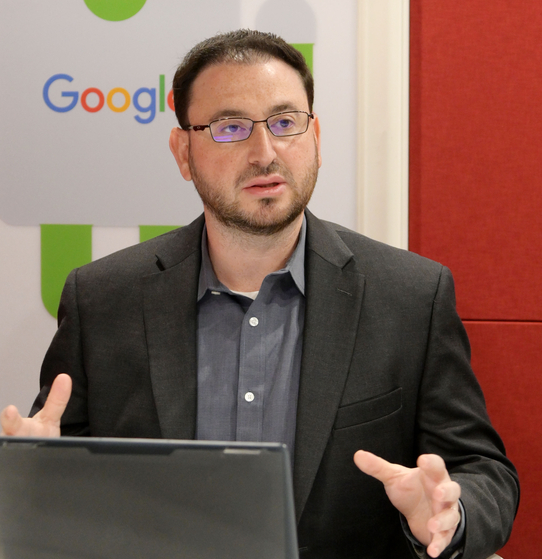 BY SHIN HA-NEE, JoongAng Daily - With regulators worldwide coming up with new rules for smart home device security, Google's security director emphasized that governments and the industry need to look for "a harmonized way" when establishing unified global standards.
The growth of the internet-of-things (IoT) market is focusing more global attention on cybersecurity. Authorities are aiming to bolster user security by implementing new sets of regulations — which may undermine the industry's competition if done carelessly, said Eugene Liderman, director of mobile security strategy of Google.
"There are 47 countries that have drafted some kind of regulations, and sometimes that regulation actually isn't consistent, and it is very fragmented because every country's trying to find their own requirements," said Liderman during a group interview with local media in Gangnam District, southern Seoul, Wednesday.
"And what that's actually creating is a burden for manufacturers" as it "prevents innovation and good competition," said Liderman. "This is exactly why we are meeting with the National Assembly to talk about how the industry partners with the public sector in a harmonized way, so there could be one global standard everybody has to follow." As old smart devices need constant security updates, Google is also working with "device manufacturers to make it easy for them to update their devices" and "guarantee a certain number of years of updates," said Liderman.
The Google director cited a multi-layered security system starting with hardware, transparency and collaboration with both Google's internal security teams and external partners as three key pillars for the company's security and privacy strategy.
Liderman visited Korea to attend the Connectivity Standards Alliance (CSA)'s general meeting in Seoul, which began on Monday. CSA develops and promotes open standards for device interconnectivity with over 500 members worldwide, including Samsung Electronics, LG Electronics, Apple, Huawei and Amazon. CSA launched Matter, a smart home device connectivity standard, in October last year.
The Google director also met with Korea's lawmakers and local business leaders in a conference on device interconnectivity held at the National Assembly on Monday.
The global smart home market is forecast to reach $2.2 trillion by 2027, compared to last year's $1.2 trillion, according to Statista.
Source: https://koreajoongangdaily.joins.com/2023/03/22/business/tech/Korea-Google-cybersecurity/20230322180125871.html