[Contribution] US, Korea joining hands to return to normal beyond pandemic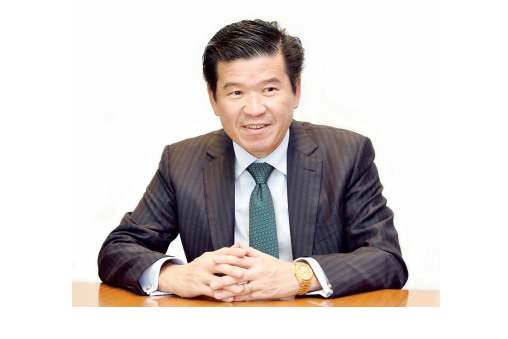 This is a very important moment when our two countries are facing common challenges.

The COVID-19 pandemic continues to impact our daily lives as well as the global economy. Companies are faced with the immediate need to not only digitize their operations but also rebuild secure supply chains and diversify. There are also rising geopolitical challenges in the Indo-Pacific region that need to be addressed.

These various challenges have also brought the U.S. and Korea closer together. Our two nations have never been so aligned on visions and values; such as commitments to a rules-based international order, economic and social justice, and environmental sustainability. It is now time for us to join forces to pursue the same goals. As the two presidents hold their first summit tomorrow, I would like to suggest three items from the perspective of the business community that should be driving their agenda.


The COVID-19 pandemic
At the outbreak of the COVID-19 pandemic, Korea was dubbed a global "success case" due to the government's proactive, thorough, and transparent containment efforts. Especially with the strategy of the three "Ts" ― testing, tracking and treatment ― Korea's methods were labeled a template for how countries should respond as the virus spread around the globe.

It is important for us to now continue this momentum into a full economic recovery. While Korea has taken significant strides, the hardest hit industries such as travel and tourism continue to suffer, and it is important for the Moon government to collaborate with the new Biden administration to take a different approach to getting back to business.

More specifically, widespread vaccination against COVID-19 will be key not only for Korea's public health but also in restoring trade, travel and business activities that are crucial for Korea's economy.

The U.S. and Korea need to work together on mutual vaccine recognition so that those who received their vaccinations in the U.S. can be exempt from the 14-day quarantine when returning to Korea. This will provide a critical boost to Korea's travel and tourism industries while enabling a resumption of business travel that is important for continued foreign investment into Korea. It may also accelerate the rate at which the population becomes vaccinated. The faster all of us get vaccinated, the faster we can return to normal, both in our daily lives and in business.

Supply chain and economic diversification
The COVID-19 pandemic has also illuminated the need for economic diversity and robust supply chains. At the start of the pandemic, companies that heavily relied on one partner for the smooth flow of their supply chains faced delays and other difficulties. All companies were forced to reevaluate the state of their supply chains and pursue diversification to return operations to normal.

We believe Korea can play a key role as a leading destination for investment by companies who are seeking to diversify. The Korean government has become more accessible to the business community, especially multinational companies, in identifying barriers to business and proposing solutions. AMCHAM is assisting in optimizing Korea's business, tax and regulatory environment to this end. The summit can be a meaningful moment to convey that bilateral investment is a key pillar of our economic partnership that helps to ensure the prosperity and security of both countries.

The ongoing semiconductor shortage is a case in point. Never before has any single product had such importance to the economic stability and security of a nation.

In a recent meeting that President Biden held on improving the manufacturing capability of semiconductors in the U.S, Samsung was the only Korean company invited to attend. This meeting reflects not only the urgency of the semiconductor issue, but also Samsung's vital role as an investor in and strategic partner for the U.S. It is critically important to both countries that the top leadership at Samsung be an active participant in investment decisions in the U.S. going forward.

Environmental, Social and Corporate Governance
Both President Biden and President Moon have made environmental sustainability and economic justice the centerpieces of their agendas. U.S. companies are leading the way on issues such as environmental sustainability, diversity in corporate leadership and social responsibility. Many of these companies have implemented ESG initiatives and programs into their Korea vision, and Korean companies have also begun to build upon this trend.

ESG is not just the smart thing to do, but the right thing to do, and a partnership between the U.S. and Korea in this realm is critical. Public-private dialogue that would allow the countries to share and adopt best practices is the logical next step. AMCHAM is also ready to play a central role through our newly launched ESG Committee, led by CEOs of major multinational companies in Korea.

We recently held our very first U.S.-Korea ESG Forum, which discussed ESG and best practices from a global perspective. ESG can be a powerful new potential partnership between our two countries.


This summit is a testament to the rock-solid alliance between the U.S. and Korea. It is a great opportunity for the two countries to reinforce their shared values and goals, and engage in meaningful, productive dialogue. AMCHAM will continue to support the new relationship between President Biden and President Moon, and do our best to create a mutually beneficial economic partnership based on fair and free trade policies.

The U.S.-Korea partnership holds great value not only in terms of security and diplomacy but also for the economies of both countries. As the eyes and ears of American business in Korea, AMCHAM will continue to convey the value of the economic partnership while promoting bilateral investment that leads to job creation and economic growth.


The author is the chairman and CEO of AMCHAM Korea.
​