Alliance at 70: Opportunities ahead for US-Korea partnership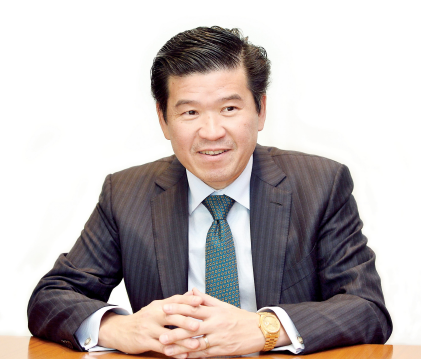 By James Kim, AMCHAM Chairman & CEO - The year 2023 marks the 70th anniversary of the U.S.-Korea Alliance, which has been a linchpin to defend the freedom, security, stability and prosperity in the region. The U.S. and Korea have shared a long history of cooperation based on mutual trust, shared values of democracy, common strategic interests and an enduring friendship. We have come a long way, not just in terms of the economic partnership but also in the steadfast military alliance and people-to-people exchange.
With the development of the Korean economy over time, trade and investment have become critical aspects of the U.S.-Korea relationship. Arguably, the most important layer of the relationship is the Korea-U.S. Free Trade Agreement (KORUS FTA), which has served a key role in promoting bilateral trade and investment for over ten years.
Now, with both countries facing changes in the international trade order and disruptions in the supply chain, the U.S. and Korea have recognized the need jointly to address challenges under the context of an economic security and technology alliance. In fact, cooperation between U.S. and Korean firms has been essential in the development of these industries, and the importance of strategic partnerships in key sectors is greater than ever.
More recently, under the leadership of U.S. President Joe Biden and President Yoon Suk-yeol, we have seen the U.S.-Korea relationship reaching new heights. At their first summit, last May, President Biden and President Yoon pledged their commitment to a "global comprehensive strategic alliance" that jointly contributes to peace, security and prosperity in the region and throughout the globe. It was inspiring to witness the incredible professional and personal relationship between the two leaders.
One element of these newly solidified ties is the Korean government's economic security agenda, which is consistent with the U.S. government's Indo-Pacific strategy, especially involving the Indo-Pacific Economic Framework (IPEF). Korea has already expressed interest in actively participating in the IPEF, which includes the four pillars of Trade, Supply Chain, Clean Energy and Anti-corruption & Tax. The U.S.-Korea partnership through the IPEF is essential to promoting regional peace and security as well as greater commercial opportunities between the two countries. While the IPEF lacks the market access component of a traditional trade agreement, it presents a crucial opportunity for the U.S. and Korea to set global standards in strategic areas.
This stronger U.S.-Korea relationship also comes at a critical juncture amid rising geopolitical uncertainties in the region. The ever-changing geopolitical dynamics present risks but also opportunities for the U.S. and Korea. An example of this is the U.S. Inflation Reduction Act (IRA), which has created a greater need for clear and transparent dialogue between the two governments regarding the perceived problematic IRA regulations that may seem to discriminate against Korean companies, such as Korean-made electric vehicles (EVs).
I am confident that this cooperation will provide a win-win resolution and will not detract the focus away from the wider range of benefits the IRA offers for strategic collaboration. With shifting geopolitical dynamics regionally as well as globally, the U.S.-Korea alliance and economic partnership will only grow stronger and tackle these global issues effectively.
Korea has emerged as a top-ten economy and a global leader in many ways. Korea is now the U.S.'s sixth-largest trading partner and the U.S. is Korea's second-largest. Going forward, supply chain resiliency efforts, especially in innovative industries such as semiconductors, will bring the U.S. and Korea closer together given the U.S.' cutting-edge technology and Korea's robust manufacturing capability. U.S. companies are now showing more interest than ever in investing in Korea across all industries.
Given the enormous economic potential ahead of us, I believe Korea has a unique opportunity to position itself not just as an attractive business destination, but as a new regional business hub for Asia in the next few years. It is clear that the world is going through great uncertainty. Now is a key moment in shaping the future of Korea. I strongly believe that every challenge is an opportunity.
Korea has the potential to increase its economic dynamism and become more attractive to foreign investors by implementing changes that align its guidelines and processes with global standards. I appreciate that the Korean government has recognized the importance of foreign direct investment (FDI) by executing on stakeholder input from the international business community. The American Chamber of Commerce in Korea (AMCHAM) fully supports President Yoon's vision for the U.S.-Korea alliance in tackling both global and domestic issues. I believe that U.S.-Korea relations will continue to evolve in the coming years.
AMCHAM is committed to deepening the enduring bilateral relationship to make Korea the best business destination for global companies in Asia and helping promote more small and medium-sized enterprises (SMEs) from Korea and the U.S. to do more business abroad. AMCHAM is eager to work closely with the U.S. and Korean governments to deepen bilateral economic cooperation.
The continuation of the rock-solid alliance and our vibrant commercial partnerships will not only make our countries stronger together but also more prosperous. We have an amazing future for both countries and together we can overcome any challenges and convert them into opportunities. Here's to another 70 years ahead!
Source: www.koreatimes.co.kr/www/tech/2023/01/419_342390.html