Hanon Systems ready to serve Hyundai Motor EVs from EV-devoted plant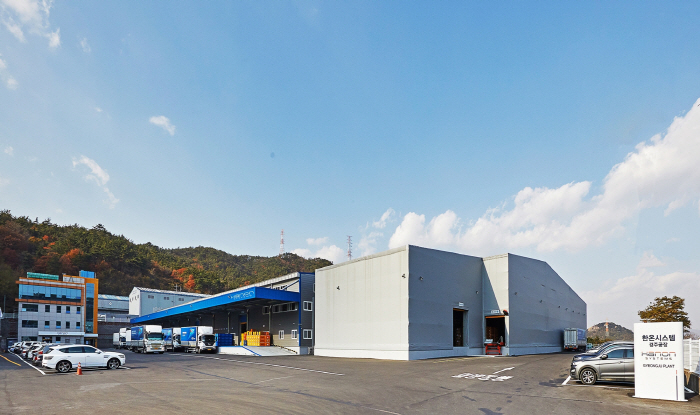 By Won Ho-sup and Lee Ha-yeon, Pulse by Maeil Business News Korea - Hanon Systems, a Korean supplier of automotive thermal and energy management solutions, on Friday completed construction of its new plant in Gyeongju, North Gyeongsang Province, dedicated to produce heat pump modules and coolant valve assemblies for Hyundai Motor Group's electric vehicles.
The production site spanning over 33,000 square meters (39,468 square yards) will become operational in September.
Heat pump modules and coolant valve assemblies are key parts for heat management of an EV. They will be supplied to the Hyundai Motor Ulsan plant to go into Hyundai Motor's all-electric Ioniq 5, 6 and 7 and premium brand Genesis' EV models running on Hyundai Motor Group's self-developed EV platform E-GMP. Heat pump modules enhance the thermal efficiency of the EV battery and ventilation system, helping improve the mileage. Coolant valve assemblies supply coolant to the motor for better driving efficiency and safety.
Hanon Systems plans to ramp up output in the new Gyeongju facility to supply 300,000 EVs a year by 2024 from the fledgling capacity of 100,000 EVs. It will seek to serve cars produced in overseas bases of Hyundai Motor Group.
"Hanon System has a proven track record supplying heat pump system components and is in serial production supporting various manufacturers of eco-friendly vehicles," said Sung Min-seok, president and CEO of Hanon Systems. "We are pleased to launch this new facility, which will support the industry's shift toward electrification with solutions that improve electric vehicle driving range, particularly in winter conditions."
Hanon Systems recently completed construction of a new production plant in Pecs, Hungary and expanded the production line in Retsag, accelerating its output ramp-up in Europe with higher EV demand. Hanon Systems shares closed 1.12 percent lower at 13,200 won in Seoul trading on Monday.
Source: https://pulsenews.co.kr/view.php?year=2021&no=1102941