Mirae Asset's ETF products break the $100 billion barrier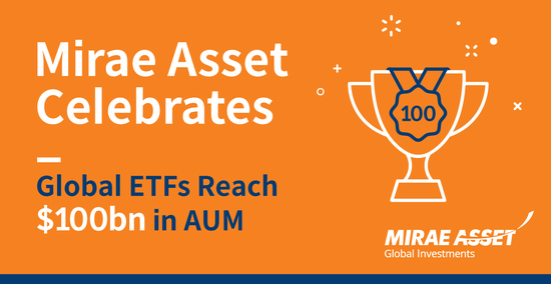 BY JIN MIN-JI, Korea JoongAng Daily - Net assets for Mirae Assets Global Investments' ETF products have reached $100 billion, the company said Tuesday.
Mirae Assets operates ETFs in 14 countries and regions, including the United States, Canada, Australia, Japan and Hong Kong. The company launched its first Tiger ETF in Korea in 2006.
"We are extremely proud of the global team we have built and remain committed to expanding the capabilities of our investment platform," said Hyeon-Joo Park, Global Strategic Officer at Mirae Asset. "Our global ETF franchise will serve as a strong foothold as we leverage our synergies across markets and offer investors unequaled exposure to disruptive themes, access to international markets, and tools that help them achieve their investment objectives."
The company expects global ETF assets under management to grow to $15 trillion in 2027. Mirae Asset's ETF products are "pioneering products distinguished by their thematic and income-oriented focus, instead of solely relying on market index offerings," said Kim Young, the head of the global business unit at Mirae Asset.