Hyundai's N brand hits 100,000 unit sales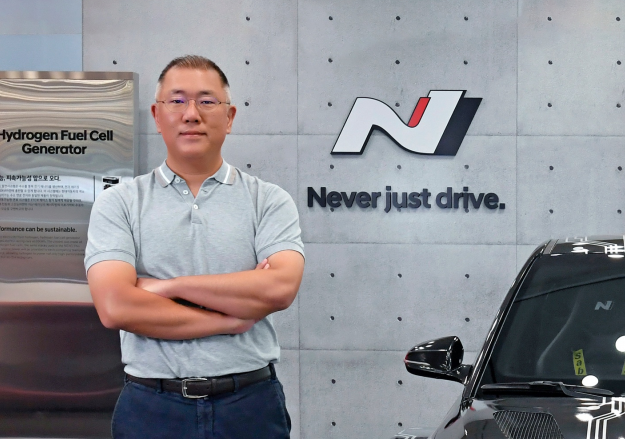 By Byun Hye-jin, The Korea Herald - Hyundai Motor Group said Sunday its high-performance N brand has hit the 100,000 sales mark since its official launch in 2015. The brand's six cars, including the very first i30 N and the recent Kona N, sold a total of 103,947 units globally as of the day.
The South Korean auto giant offered an upbeat outlook for sales of the N brand, with the latest launch of the Ioniq 5 N -- the brand's first full-electric car -- scheduled to make its commercial debut in September.
Under the slogan, which offers a "fun to drive" experience for drivers, the N brand aims to deliver race-track driving performance as well as practical features for everyday sports cars.
"Launching a high-performance electric car is a challenging task, considering that it is heavier due to batteries and more sensitive to heat than internal combustion engine cars," a Hyundai official said. "But we managed to overcome those limitations and plan on adopting more features of gas-powered performance cars – such as powerful sound and turbulent flow – to the N brand cars."
Boasting 487 kilowatts of power and 770 newton-meter torque, the brand-new Ioniq 5 N is equipped with an 84 kilowatt-hour high-power battery pack and the N Battery Preconditioning, a heat management system specifically designed for performance EVs.
Several features that improve cornering in the car include the N Pedal mode, which uses regenerative braking to help harsh turning, and the N Drift Optimizer, which makes the car easier to drift by allocating an optimized amount of driving force to the front and rear wheels.
The carmaker also touted its yearslong experience in motorsport racing as well as advanced electrification technology based on the signature EV platform E-GMP -- both of which have helped birth the Ioniq 5 N.
Under a vision to create a strong foothold in the global auto tech market, Hyundai Motorsport GmbH was established in 2013 under the leadership of Hyundai Motor Group Executive Chair Chung Euisun. Its goal has been to participate in racing tournaments, a testbed to enhance its modified car models' performance such as speed and durability that can be adopted to the company's mass-produced cars.
Chung highlighted the importance of high-performance cars during the CES 2018 held in Las Vegas.
"We need horses that can win the race. Hyundai truly needs to acquire performance car technologies because they can create synergy for our car models," Chung said.
In 2019, Hyundai's motorsport unit was the first Korean team to win the manufacturers' championship at the World Rally Championship. It claimed its second championship title in 2020.
Ushering in the electrification transition for performance cars, Hyundai participated in the Electric Touring Car Racing, a touring car series for EVs, in 2021 and 2022. It also offered charging services with its hydrogen fuel cell generator for all racing cars during the event.
Starting from the WRC 2022, which mandates cars to run on hybrid powertrains of internal combustion engines and electric motors, it has rolled out the i20 N Rally1 equipped with a 1.6 liter, 4-cylinder engine and 100kW electric motor.
In addition to the Ioniq 5 N, the carmaker plans to roll out the N Vision 74 hydrogen hybrid EV, inspired by the carmaker's first-ever car model, the Pony coupe. The concept car was unveiled at the Concorso d' Eleganza Villa d'Este classic car show held in Lake Como, Italy from May 19 to 21.