CJ Logistics to invest 600 billion won to build logistics centers in U.S.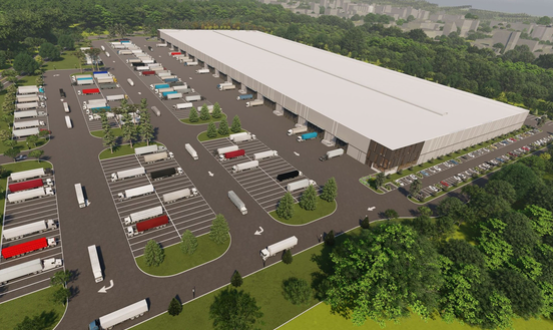 BY SEO JI-EUN, Korea JoongAng Daily - CJ Logistics will invest 600 billion won ($459 million) to build logistics centers in the United States in cooperation with state-run Korea Ocean Business Corporation (KOBC), marking the first case in which private and public companies will jointly build such centers abroad.
The construction of these logistics centers is scheduled to commence in the first quarter of the upcoming year, with a phased completion anticipated between the first half of 2026 and 2027.
The logistics centers will be located on sites owned by CJ Logistics America, including Elwood and Des Plaines in Illinois, as well as Secaucus in New Jersey. The three areas — totaling 360,000 square meters (88.6 acres) — are located near major logistics and distribution hubs like Chicago and New York, the company explained.
They are established to serve as a strategic export base for Korean companies and to expand the global reach of the national logistics supply chain.
While CJ Logistics will provide the land for the project, KOBC will be responsible for finding funding from financial companies.
The establishment of these logistics centers marks the first-ever collaborative effort between a government agency and a private enterprise to construct a logistics network overseas.
"The North America Project holds significant meaning as it represents a joint effort between a government entity and a private enterprise to support Korean companies' entry into the United States, the world's leading economic market, and raise their global competitiveness," CJ Logistics wrote in a statement.
Korean companies have recently made investments in various sectors such as electric vehicles, batteries and semiconductors in the United States.
"We are committed to supporting Korean companies and e-commerce sellers as they enter the U.S. market," said Kang Sin-ho, CEO of CJ Logistics.
"The construction of logistics hubs in the United States will enhance the competitiveness of Korea's global supply chain and create value-added supply chain services through integration with maritime logistics," Kim Yang-soo, CEO of KOBC, said.
Source:https://koreajoongangdaily.joins.com/2023/06/28/business/industry/Korea-CJ-Logistics-Korea-Ocean-Business-Corporation/20230628163147122.html